We Serve Houston
 Our principal office location is in Bexar County, Texas.  Yet, the same Part as Friends Divorce is offered to clients in Houston. The 4 main reasons that Houston clients hire our Firm are:
1.  The fixed fees;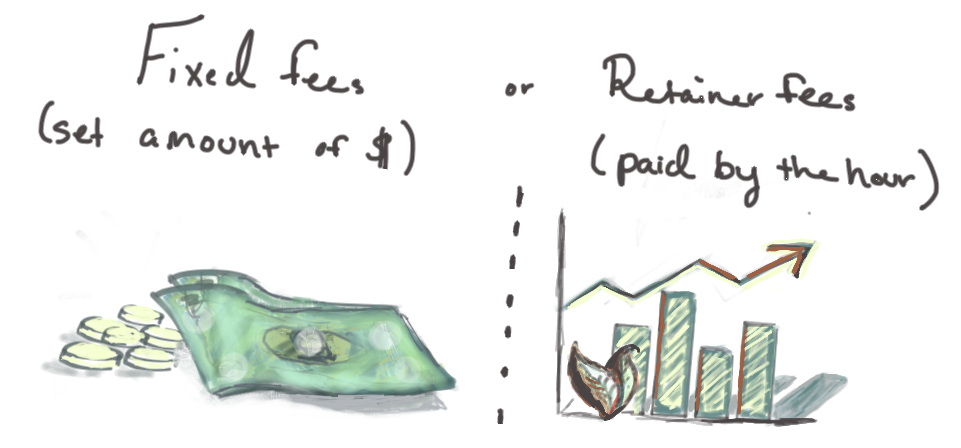 2. The satisfaction guarantee or money back (see below);
3.  The ability to have your lawyer go to court instead of you going to court.
4. The part as friends philosophy of the team.
A 60 Day Uncontested Divorce Process
Our United Divorce Philosophy
If a couple is parting ways in a divorce, it is best to try first to part as friends. We are not here to inspire you to fight with each other.
You may think this is common sense, that all Law Firms should be this way, but did you know, there is a lot more money for a Firm to make in a divorce when the couple is fighting?
Our Practice Areas
Uncontested Divorce (Top Selling Service)*
Postnuptial (after marriage) Agreements to divide property
Online Settlement Meetings Between Spouses.
Uncontested Name Changes*
Missing Spouse Divorce (Default Judgements)
Contested Divorce Litigation After Attempt to Have Friendly Divorce
Divorce Finalizations For People That Already Started The Case On Their Own.
The Part as Friends Divorce Process
1. Hire the Firm. 
2. We file the case.
3. We draft the papers based on your needs. 
4. We go to court with one spouse in 60 days. 
Read a detailed list of how our divorce process works here.
(We do not inspire fighting).
The Part as Friends Divorce is Designed With Children in Mind.
Yes, a big reason to have a part as friends divorce approach is to help your co-parenting future.  Certainly your type of divorce service can impact your relationship with your ex, and can impact your children. Here at Cook & Cook, your divorce plans can include a Children's Bill of Rights, to protect the parent child relationship on both sides. Your divorce custody schedule can be written based on the real work/life schedule of Mom & Dad.
So, Are You Eligible to Part as Friends? Check Here:
1. Do both you and your spouse agree to be divorced? (Answer must be yes. If you are not sure, click here for your options).
2. Can you and your spouse sign off on our divorce papers as how to divide assets, debts and how to share in raising your children (if applicable)? (Answer must be yes.  If you are not sure on your options for agreement, click here).
3.  Is either spouse pregnant or in a pending bankruptcy proceeding? (Answer must be no.  If the answer is yes, click here for your options).
4.  Have either you or your spouse lived in your particular county of Texas for the last 6 months (Answer must be yes.  questions on this? click here). More questions? Email [email protected]
5.  Has your spouse hired a lawyer that has served you with papers or has filed documents in your divorce case? (Answer must be no.  If you have been served with divorce papers, you have a contested divorce and the part as friends divorce service will not work for you at this time).
Ready to start your case? (281) 503-4747. This number calls several of our lawyers simultaneously to help get you to a lawyer faster.  Or email [email protected].  Or, just order our lawyer divorce service online here.
We offer a 5 Star part as friends divorce service (See Yelp, Google, Nearby Now & the Better Business Bureau).
Prices & Fees
We know you are busy and you need to know the price as quickly as possible. We are not hiding the ball on the prices.
The incredibly helpful and clear Part as Friends divorce price structure is a main reason why the service is so popular among divorcing couples. 
Unlike in the traditional divorce, where you pay by the hour, your part as friends divorce has a fixed price for the lawyer to handle the entire thing.
We have a calculator that you can use to see your total divorce price here.
Or, Email us to ask us your price at
Or, call for a free quote (281) 503-4747.
Read our price listing page here.
Client Satisfaction Guaranteed, Or Your Money Back
As of September 14, 2018, Houston clients of the Cook & Cook Law Firm, PLLC, that hire the Firm online for the uncontested divorce receive a money back satisfaction guarantee.  The following limitations apply:  In order to request money back under this guarantee, client MUST present to the Firm a signed/notarized decree, which is signed by both spouses of the marriage, to Cook & Cook Law Firm, PLLC. WE DO NOT GUARANTEE THAT WE CAN MAKE THE SPOUSES HAVE AN AGREED DIVORCE.  IF YOU DO HAVE AN AGREED DIVORCE, WE GUARANTEE YOUR SATISFACTION AS TO OUR SERVICE TO YOU. This guarantee does not apply for couples who have decided not to get divorced or whom do not have an uncontested divorce as defined by the Cook & Cook Law Firm, PLLC.  In all cases the expenses of the case incurred by the firm for staff, tool and filing fees shall not be refunded to client.  In the event that a money back claim is made by client $500 shall be preserved by the Firm to cover case costs incurred. Call (281) 503-4747.