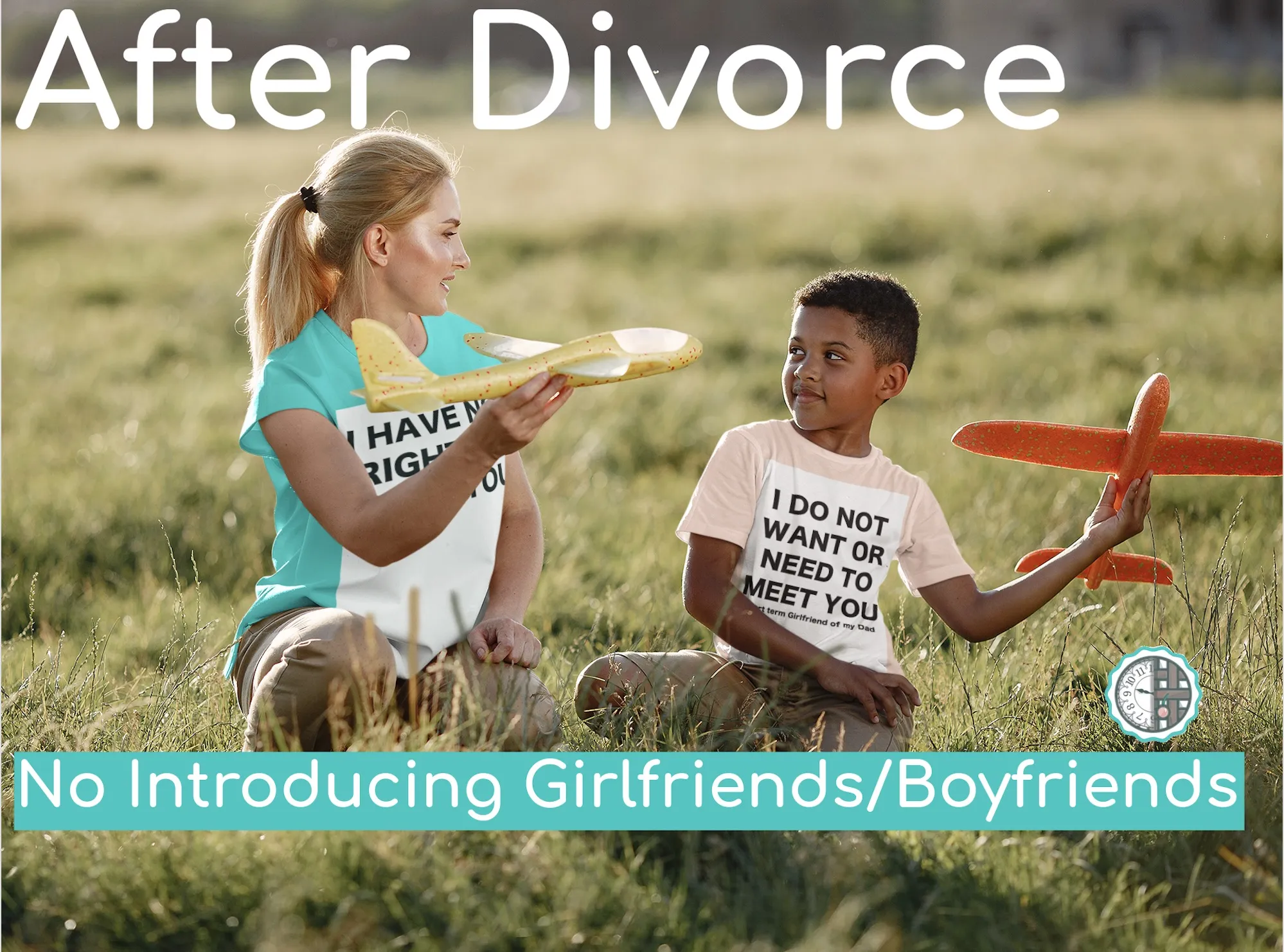 Options in Your Divorce Settlement
Provisions that prevent your ex-spouse from making adult choices are difficult to enforce.  Having your child around your spouse's romantic partners can be one of the most challenging things that happen after the divorce is over.  While these provisions can be added to try to take some control over that outcome, many have claimed that the morality clauses are not enforceable.  This means that even if a clause of this nature is included, it is possible that a court will not enforce against them if they violate the order.
Still, it is better than nothing.
Morality Clause Example Language
Example 1:
Morality Clause – The [parent/conservator]s agree that no unrelated person of the opposite sex with whom the [parent/conservator] is involved in an intimate relationship shall spend the night when the child[ren] [is/are] in the [parent/conservator]'s care, unless ______
Example 2:
Morality Clause – JOHN DOE and JANE SMITH agree that no unrelated person with whom the parent is involved in an intimate and/or romantic relationship shall be present between the hours of 9 a.m. and 9 p.m. when the children are in the parent's care, unless the relationship has been exclusive between the couple for 6 months or longer.  Said 6 months shall not commence, in any event, for purposes of calculating the time period, prior to the date of divorce.  IT IS ORDERED that to enable verification that the 6 month relationship has occurred, when either parent enters an exclusive relationship that on the date that the exclusive relationship begins, the parent in the relationship shall email himself or herself, stating that the relationship has commenced, listing the name of the person with whom the relationship has begun.  Then, upon expiration of the 6 month requirement, upon request by the other parent, the parent in the relationship will produce the email verifying with the time stamped email, that the relationship had begun, and that the morality clause shall therefore no longer prevent the guest during the said hours as stated.